What's New...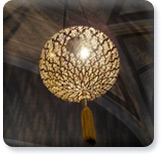 With the recent launch of our Shopping Mall we have come up with a new program to speed up the pace at which we can help your favorite school. Over the coming months we will be implementing a new program that will allow you to register your school with Animated Education. Once completed shoppers will be able to choose to have a portion of the proceeds generated by their online shopping activities go directly to their favorite school to improve it's programs.
Watch for updates as we work on completing our database. In the meantime continue to do do your online shopping at Animated Education's Shopping Mall to continue to support our schools and children all across the country.
To become a part of every students learning experience by porviding educational media to schools, parents and libraries across the country that will enhance their educational experience.
To create gifts to school programs to help in the acquisition of the most up to date tools for the classroom.
To create scholarship programs to participate in student's quest for highter education.
Contact Us
Animated Education Inc.
10701 Overman Ave.
Chatsworth, CA 91311
Phone: 818-709-5843
Fax: 866-611-8622
email: admin@animatededucation.com